5 tips to decorate your balcony
Balcony, terrace, is the extension of the house. Decorate your balcony in a way that expresses your personality and discard any old stereotype. Have the following 5 tips as your guide for a wonderful balcony.
1.Small furniture
Prefer small, light furniture that are easy to move and store when needed. Small furniture leaves you with more free space and looks much more elegant.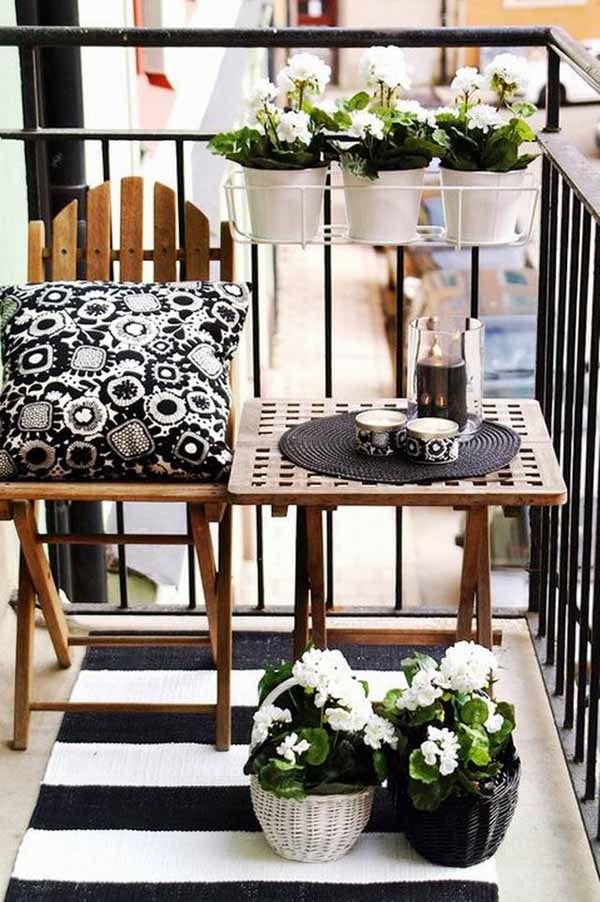 2.Deck for decor
Refresh your balcony floor by using wooden planks for exterior spaces also known as deck. Deck is easy to install, affordable and create a warm feeling.
3. The right plant
You cannot say you own o terrace if there are no plants in it. Use big pots on the floor with thick plants if you want privacy. Hang pots from the ceiling and get some creeping plants for extra freshness.
4. Lie a carpet
If you want your balcony to look cozier and cuter remember your old rugs and carpets that are hidden in the closet and lie them on the balcony floor.

5.Atmosphere
Candles are able to create romantic atmosphere but are not the only ones. Make your own comfortable corner in your balcony, by using many pillows and textile with warm shades and a correspondent light.
http://www.goodhousekeeping.com