6 steps to decorate kids' room
The decoration of every room for children has to rely on some main factors such as : comfort, functionality, the need of playing as well as moving and messing around. The design should be simple, light and joyful, creating rooms with no age limit for children to love throughout all their childhood. The final result will be better if it reflects his/hers personality.
Colours and materials
The dominant colour on the walls should be either white or some other whit-ish bright pastel hue, creating the feeling of a clean and ordered room.
By using intense colours for accessories, you avoid monotony and add a spice of childish and happy behavior.
Wood is perfect for a kids room in terms of materiality since it's able to offer safety as well as warmth. It's also a material that fits almost every colour and is flexible while renovating.
2. Avoid themed furniture.
A kids room has to be flexible and easily adjustable so that parents do not have to change furniture every second year. For example a car-shaped bed would be amazing for a toddler but he/she will get bored of it sooner than expected. A theme is suggested to be used though if limited to accessories.
Freedom for accessories.
What kids are interested in is by far games and joy. Find all those different toys and decoration parts and set them free. Happiness, joy, innocence.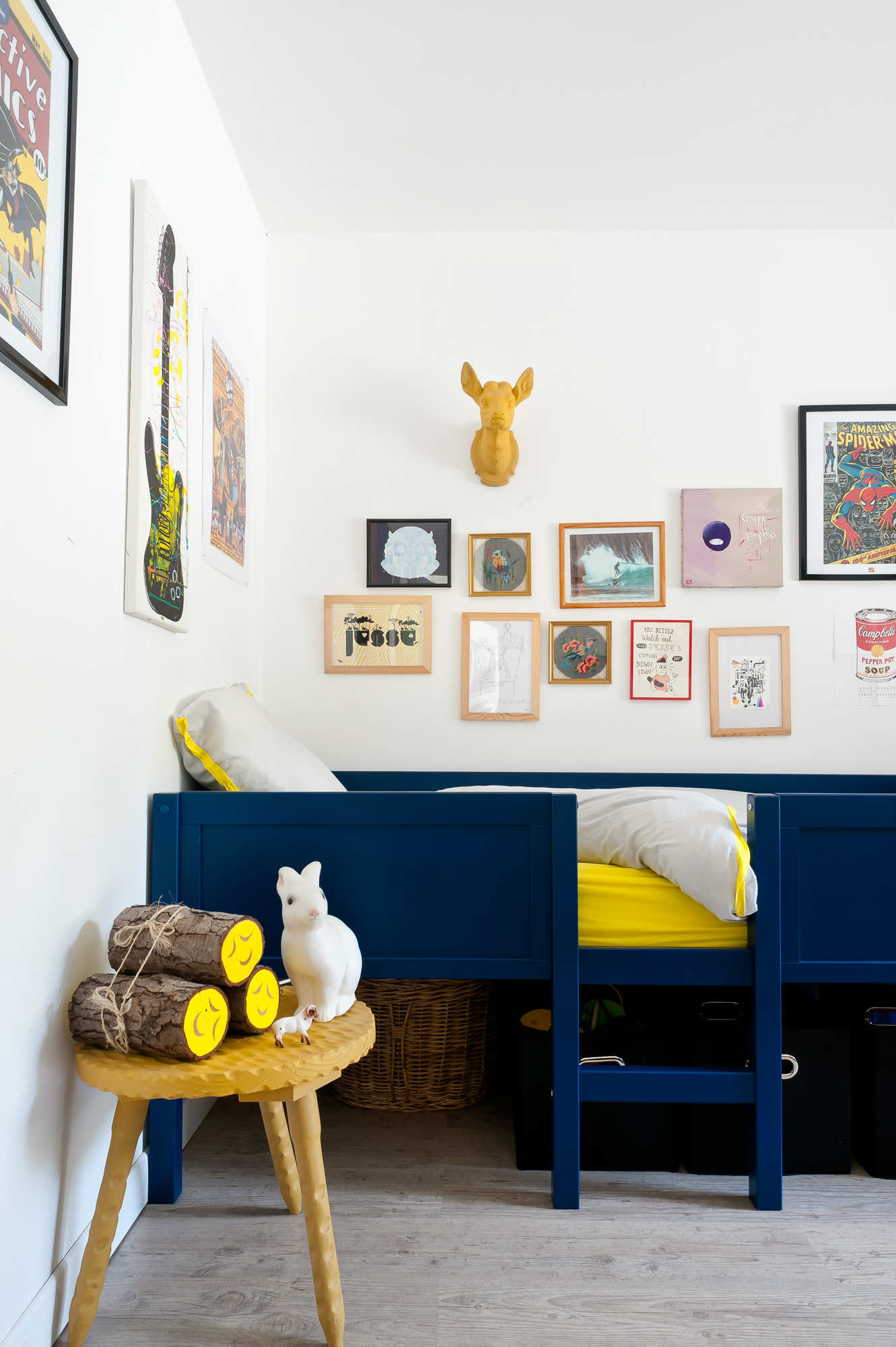 Use a few and similar patterns
Kids' rooms are de facto chaotic from the amassment of toys and messiness. Try to use as few different patterns as possible on walls, accessories, flooring etc. in order to avoid optical fatigue.
Enforce kid's personality
The room formation must enforce the personality of each and every child using it. You could set up a space of creativity where your child can draw, craft, dance and display all his/hers creations (blackboard, corkboard etc.).
Combine decoration with knowledge by using earth map wallpapers or globe light fixtures and watch your kid loving geography.
6. Symmetry and cohesion
The room as a whole should be characterized by unity, which inspires confidence and calm, both necessary to balance all this energy and spontaneity kids have. Symmetry can make even the messier room look less messy.