First impression: your entrance design
First impression is of big importance. Make a good first impression by creating a beautiful entrance space in order to advise beforehand your guests about what's to come inside. For a classy yet modern entrance follow these easy tips:
1.Seeting
Use retro chairs or benches. This country like decoration idea not only gives character to your entrance but also provides with a useful space to sit and put on your shoes/accessories before leaving.
2.Entrance furniture
It is the main furniture in every entrance and comes in a variety of dimensions and styles according to your needs. You can use from a simple short table, for a minimal approach, to a composition of shelves and drawers.
3.Storage
A basic entrance capacity is storage. Storage for your shoes, coats, umbrellas, keys etc. they all need to be stored and well organized by your entrance space.
4.Mirror
A final look on the mirror before leaving house is a spontaneous everyday habit. Install by your entrance either a small mirror for details or a bigger one for whole body checks.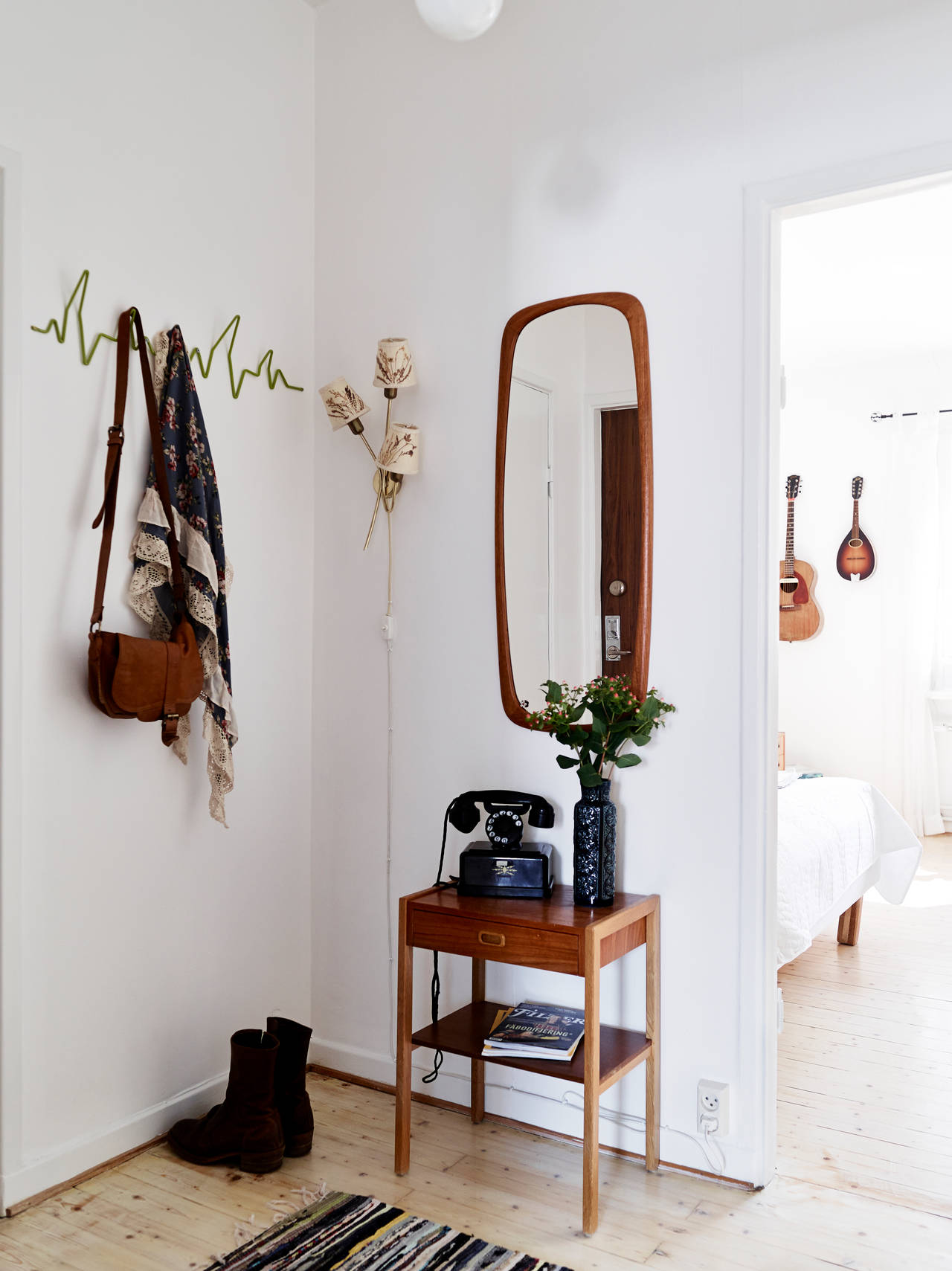 5.Style
Make sure the way you decorate you entrance expresses your personality but also matches the rest of the house. The goal is design cohesion throughout the whole house that is capable of making your guests feel welcomed and "like home". Avoid adding to many accessories since as time passes we store everyday items by the entrance making it look stuffy.
Source: http://www.bobvila.com