True Apartment by Svoya Studio
SVOYA studio has transformed a three room apartment in Kiev, Ukraine, into a more open floor plan that their clients requested.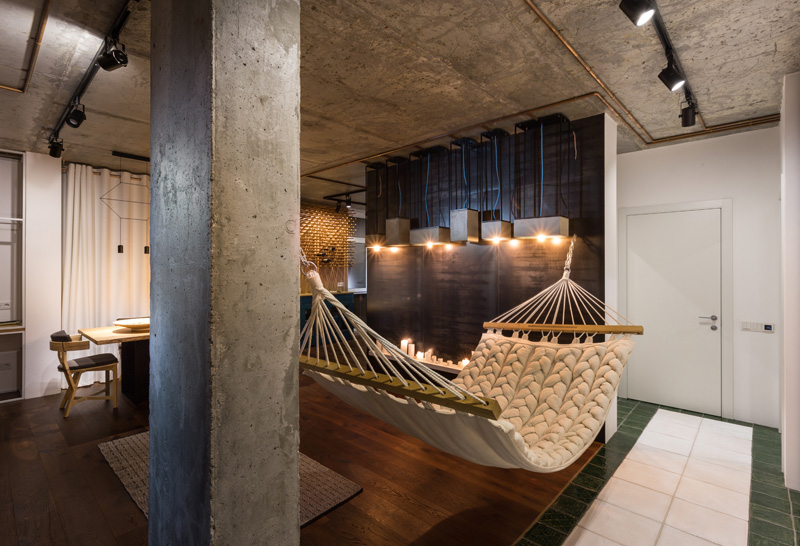 Welcoming you to the apartment that features a variety of natural materials, is a woven comfy-looking hammock.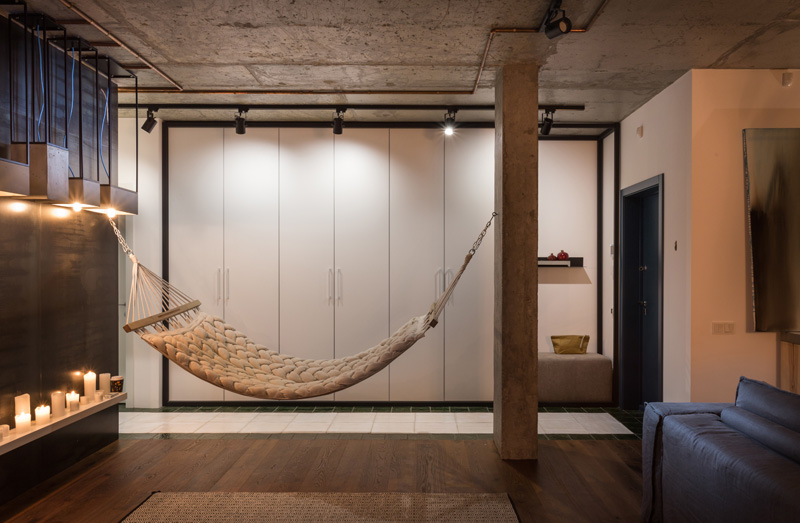 Each and every addition or modification took place in a way that does not affect the open space plan.
Everything in the apartment was made for a quiet peaceful life in the city.
A simple dining space joins the living area to the kitchen.
On the ceiling is a gaming inspired wood medallion that has Space Invaders and Pac-Man on it.
There's a wine rack that can hold plenty of bottles, in a small corner between the dining area and the kitchen.
The bedroom has floor-to-ceiling windows, that can be covered at night with full length curtains
Located just off the bedroom is the main bathroom which is well lit with the use of pendant and ceiling lights.
πηγή: http://www.contemporist.com/